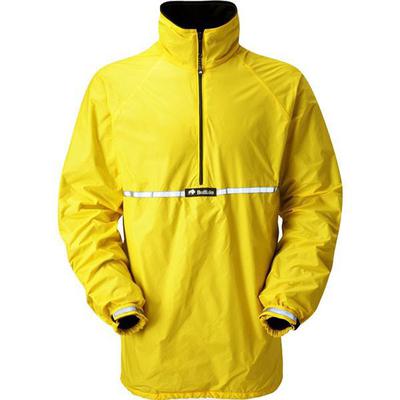 This was a Christmas present. It's made by the same company as the Special 6 shirt I reviewed. They make all their products in Sheffield and can make sizes specially tailored to you. They are not cheap, but they do last: in the case of my Special Six shirt more than 30yrs.
This has a lighter fleece layer than the Special 6, so is more suited to conditions above freezing! Buffalo make a non cycling specific shirt, which uses the same materials. It's designed to be worn either next to the skin, or over a thin wicking base layer.
As inhabitants of the UK have probably noticed, January has been wet, windy and cold, ideal testing conditions. I have worn this top in temperatures from 0 to 12C and in varying conditions of wind, snow and rain. I just wear a thin Merino base layer underneath. I have never been cold and the only dampness was around my neck, where rain has dripped down my neck.
I'll be interested to see if it's too warm when we get some decent Spring weather.
https://www.lansdaleltd.com/buffalo-teclite-cycle-shirt.html?options=cart