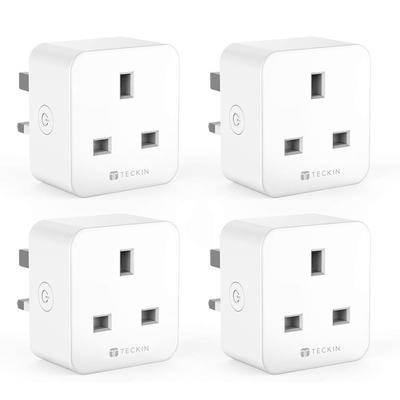 We have had a couple of Echo Dots and an Echo speaker for a couple of years. However, we don't have any "Smart gadgets". Something to turn off the lights would be useful, as other family members think that lights have an "On" switch, but it has no "Off" function. However, all our switches are brass and most of the bulbs are candles, for which there don't seem to be any aesthetically pleasing smart versions.
However, we do have quite a few power strips with things like computer charging bricks and TV's plugged in, which don't need to be powered up overnight. The TECKIN WiFi Smart Plug works both with Alexa and Google Home (not tested as I don't have a Google Home device). You can control the sockets either by using Alexa, or via the app. The app also allows you to turn the sockets on and off and depending on your Internet setup you can do this if you only have a mobile connection. You can also set up schedules and timers for the plug.
So far they have been very reliable and easy to set up. My only concern is that the Smart Life app does require quite a few permissions and wants to know your location.